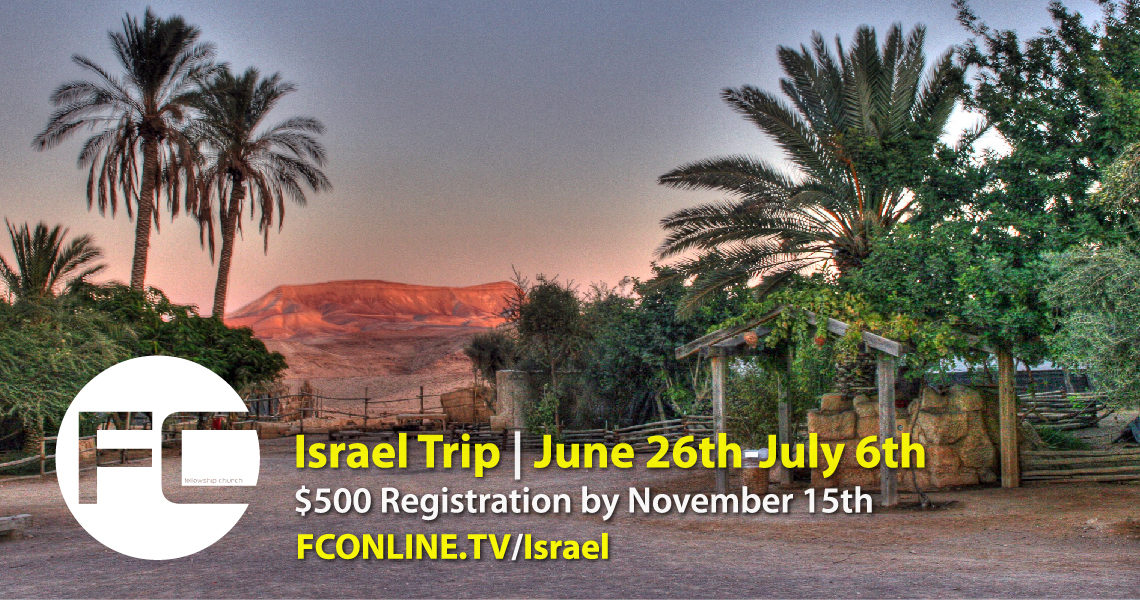 Pastor Anthony and his wife Susan would like to invite you to join them, along with friends and family of Fellowship Church, on Fellowship Church's 1st ever "Experience Israel Trip!"
The trip is June 26th- July 6th, 2018 and contains an itinerary of a trip of a lifetime you will never forget.
This experience is only $3,895 per person and with the exception of (most) lunches and souvenirs, covers all expenses! Registration must be completed, along with the payment of a $500 deposit, by November 15th, 2017. Final payment is due March 15th, 2018.
Learn more, register, and pay HERE.