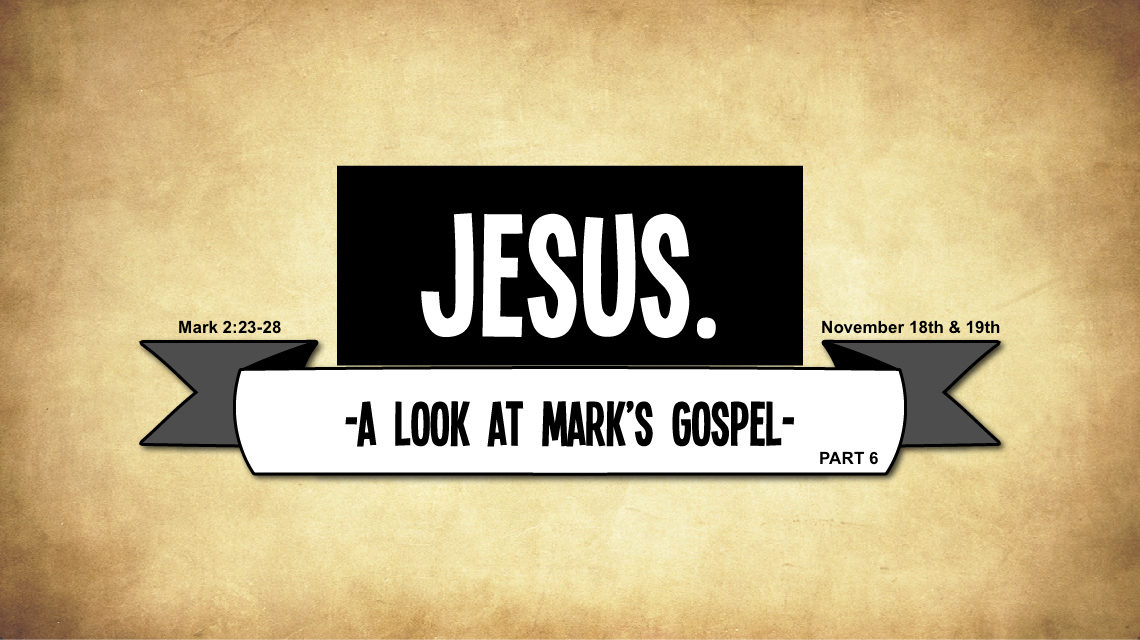 Pastor Anthony finishes Mark chapter 2 and takes a look at bad religion.
==========
Jesus Look at Mark's Gospel Part 6
==========
Virtual Connection Card
Fill out a connection card, we want to thank you for coming.
https://forms.ministryforms.net/viewForm.aspx?formId=4f54f6cf-fce7-41ee-9492-d1f102476fd6
SMALL GROUP SIGN UP
Join us for Small Groups! Sign up today
https://fellowshipchurchsalem.fellowshiponego.com/groupfinder?
Mark 2:23
One Sabbath he was going through the grainfields, and as they made their way, his disciples began to pluck heads of grain.
Luke 6:1
On a Sabbath, while he was going through the grainfields, his disciples plucked and ate some heads of grain, rubbing them in their hands.
Mark 2:24
And the Pharisees were saying to him, "Look, why are they doing what is not lawful on the Sabbath?"
Mark 2:25-26
And he said to them, "Have you never read what David did, when he was in need and was hungry, he and those who were with him: how he entered the house of God, in the time of Abiathar the high priest, and ate the bread of the Presence, which it is not lawful for any but the priests to eat, and also gave it to those who were with him?"
Matthew 12:5-7
Or have you not read in the Law how on the Sabbath the priests in the temple profane the Sabbath and are guiltless? I tell you, something greater than the temple is here. And if you had known what this means, 'I desire mercy, and not sacrifice,' you would not have condemned the guiltless.
Mark 2:27-28
And he said to them, "The Sabbath was made for man, not man for the Sabbath. So the Son of Man is lord even of the Sabbath."
Mark 3:1-6
Again he entered the synagogue, and a man was there with a withered hand. And they watched Jesus, to see whether he would heal him on the Sabbath, so that they might accuse him. And he said to the man with the withered hand, "Come here." And he said to them, "Is it lawful on the Sabbath to do good or to do harm, to save life or to kill?" But they were silent. And he looked around at them with anger, grieved at their hardness of heart, and said to the man, "Stretch out your hand." He stretched it out, and his hand was restored. The Pharisees went out and immediately held counsel with the Herodians against him, how to destroy him.
James 1:27
Religion that is pure and undefiled before God the Father is this: to visit orphans and widows in their affliction, and to keep oneself unstained from the world.
You Can Give
We put our treasure, that's where our heart will follow (Matthew 6:21).   When we invest our money into the Kingdom of God, our heart will  follow.  If our treasure is not being stored in God's Kingdom, our  hearts may  miss it all together (Matthew 6:19-20). Because of this,  where we spend  our money is a direct reflection of our heart and its  attitude towards God and His Kingdom.
http://fconline.tv/give/