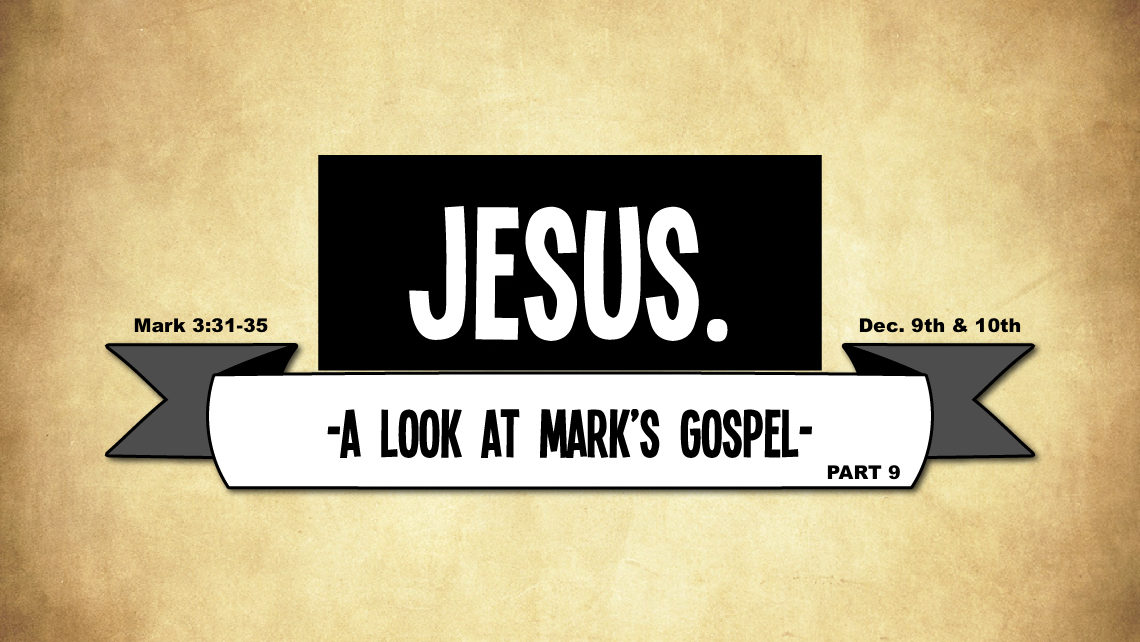 Pastor Anthony asks 'Where are your priorities?" as he addresses family, and mission while looking at JESUS through the Gospel of Mark.
Mark 3:20-21
Then he went home, and the crowd gathered again, so that they could not even eat. And when his family heard it, they went out to seize him, for they were saying, "He is out of his mind."
Mark 3:31
And his mother and his brothers came, and standing outside they sent to him and called him.
Luke 1:30-35
And the angel said to her, "Do not be afraid, Mary, for you have found favor with God. And behold, you will conceive in your womb and bear a son, and you shall call his name Jesus. He will be great and will be called the Son of the Most High. And the Lord God will give to him the throne of his father David, and he will reign over the house of Jacob forever, and of his kingdom there will be no end." And Mary said to the angel, "How will this be, since I am a virgin?" And the angel answered her, "The Holy Spirit will come upon you, and the power of the Most High will overshadow you; therefore the child to be born will be called holy—the Son of God.
John 7:5
For not even his brothers believed in him.
Mark 3:32-35
And a crowd was sitting around him, and they said to him, "Your mother and your brothers are outside, seeking you." And he answered them, "Who are my mother and my brothers?" And looking about at those who sat around him, he said, "Here are my mother and my brothers! For whoever does the will of God, he is my brother and sister and mother."
Luke 14:26
"If anyone comes to me and does not hate his own father and mother and wife and children and brothers and sisters, yes, and even his own life, he cannot be my disciple.
Galatians 6:10
So then, as we have opportunity, let us do good to everyone, and especially to those who are of the household of faith.
Luke 9:26
For whoever is ashamed of me and of my words, of him will the Son of Man be ashamed when he comes in his glory and the glory of the Father and of the holy angels.
You Can Give
We put our treasure, that's where our heart will follow (Matthew 6:21).   When we invest our money into the Kingdom of God, our heart will  follow.  If our treasure is not being stored in God's Kingdom, our  hearts may  miss it all together (Matthew 6:19-20). Because of this,  where we spend  our money is a direct reflection of our heart and its  attitude towards  God and His Kingdom